If you ever feel like treating yourself to something extra special, I hope you will consider joining one of the upcoming Lifestyle Portfolio Class retreats. Words can hardly describe the good this two-day photography event in central Istria did for me. Still, I will do my best hoping to inspire other curious souls to explore the wonder of gathering around their passion. For not many things compare. I could go on forever reminiscing on moments of beauty, joy and insight, but instead of making this a love song, I decided that the best way for you to benefit from my experience is for me to give it some structure. What you will find below are, thus, answers on how and why this weekend helped boost my creativity, made my photography eye run wild, sharpened my business mindset, and nurtured my sense of belonging. And perhaps just as important, what questions it left me with for further consideration, offering a roadmap for growth.
The force responsible for the inspiration
To start with the creativity boost gained I must open with my belief that creativity of any kind comes from an excess. Of life force, inspiration, beauty, pain, wonder, impressions…, anything that gets your juices flowing. And at Villa Angelo in Motovun, my juices were spilling over. Yes, the location was stunning, as were the surroundings, but what inspired me even more than the setting was the energy. The event was organized with such love and dedication,  attention to every detail that each little scene my eyes stopped to rest on sang to me. Literally, I could feel my vibrations grow more harmonized the moment I walked through the front door. The compositions arranged were impeccable, the textures, patterns, flowers and other prompts… as full of life as I would ever dare put together, skillfully blended into a cohesive visual story. The love behind these efforts was without a doubt the fuel that sparked up the inspiration among us participants.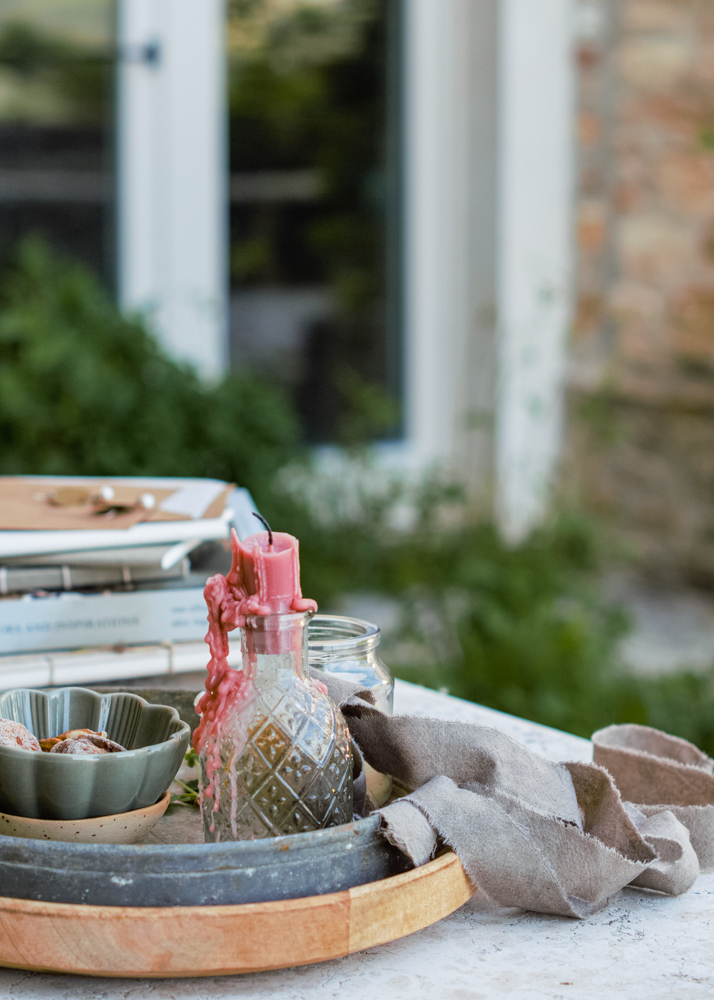 Such a visual luxury is, in my experience a rare opportunity to capture and was, in my mind a call to action. If I had five more days there just to make all the photos my imagination evoked it would not have been enough. Even the scenes I normally don't feel drawn to take photos of, such as food, and table settings got the best of me as I found myself standing on a chair bent over a tart on the dining room table, rearranging the violets with one hand and taking endless shoots with the other.
Getting over my grandiose delusions
And the lectures given by our hosts, Marina Čosić and Lidija Tomas were as tentatively designed to match, in valuable content shared just as inspiring. What brings me to business mindset sharpening and a confession of my grandiose delusions – I decided to join the retreat without really considering the value of what I could learn there, focusing primarily on the creative outlet aspect of it, as I believed that I already know pretty much what I need to know to get ahead (If only I would apply myself :). With Marina being my close friend and having followed Lili's work online for a while, I had a pretty good idea about what they do and I led myself to believe that I understand the processes behind it. And though that was somewhat true, what I failed to consider was the number of insights their experience provided them with. If you ever get a chance to sit with someone successful in doing some of what you hope/plan to do, do not miss out on the opportunity to learn from them. Not only did they both spill the beans on how to, and did so with a clear structure, sharing skills-building knowledge along the way, but they also testified about the possibilities and opportunities they encountered on their journey and served as real-life examples of where your passion might lead you if you choose to follow and do the work. And for me that might have been the most valuable lesson.
Connecting over dreams fueled with faith
This brings me to my favourite part, the company. As an amateur photographer and a self-thought painter, I have not attended any professional gatherings so far, so this was my first time in the physical company of like-minded creatives focused on growing their dreams and skills. And it was as nourishing as it was motivating. Though most of us would, perhaps, in day-to-day life not necessarily recognize each other as kindred souls, in that given moment this is what we were. To match the love our hosts Marina and Lili greeted us with we each offered our dreams fueled with faith and willingness to connect over shared value, building a joyful atmosphere of genuine support. Suddenly, what I spent the last few years envisioning and slowly building on my own, unsure if what I am choosing is worth the investment of time, energy and resources, no longer seemed silly compared to ˝more realistic˝ 9 to 5 corporate ambitions most people I know strive for. Seeing fellow photographers, ceramists, graphic designers, and content creators …all reaching for this new path, bravely turning their back on any previous choices that failed to bring joy felt like permission to consider my heart's desire as a justified goal, guilt-free.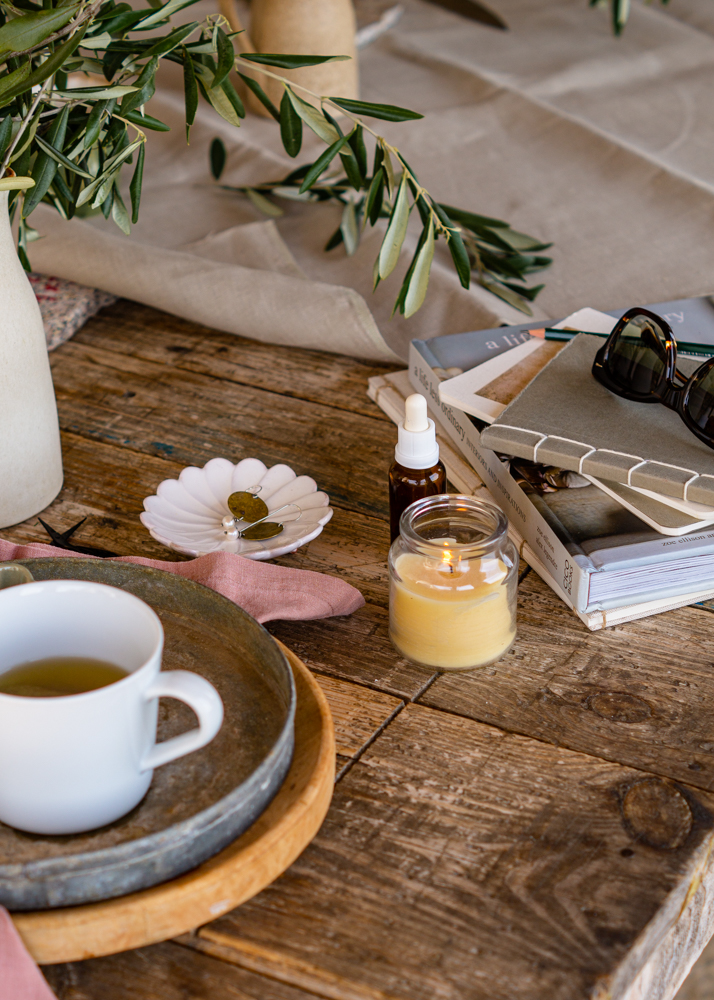 As for the questions, this dreamy weekend  left me with, here are some… ( I´ll be painfully real)
Questions to gain clarity over
-Why I am failing to fill the shoes I am working hard to create for myself? – There was a moment of introduction when each got to say something about herself and reasons for attending and I wasted my opportunity to present my work with confidence and dignity, choosing familiarity instead. Don't get me wrong, I love to connect and am by nature a warm, friendly introvert, but there was not a participant that didn't ask: ˝what was it that you actually do?˝ in the next two days, which goes to show how vague my introduction was. But more importantly, contrary to my belief – how unclear my vision must, thus be.
-Why am I still hesitant to go all in on bringing my visions to life? – Seeing all these creatives reaching, doing the work, risking, and having faith, was a wake-up call in a way. Not all of them were in a place where they would consider their work perfect, yet most of them share it even when it is part of a learning curve and put a price tag on it regardless. Something I am struggling with. They choose to show up day after day, holding nothing back, what I am, for reason I will not bother you with here, yet to do.
-Do I have to choose, and if I do, what will I choose? – This might be THE question for me to come up with an answer for. I seem to constantly transition from one form of creative expression to another. From writing to photography, to painting… And while all of the above is equally essential for me as a whole, I fear that when it comes to business it is the reason I lack focus. Seeing one of our host share similar struggles, and though successful in her business still working on narrowing her focus made me wonder if I too will eventually have to choose… and if so what will it be?
Hopefully, by the time the next Lifestyle portfolio class comes to be, I will have answers to some of those questions, but I have no doubt new ones will emerge. For there is nothing more valuable in terms of professional growth than reevaluating the status quo and stepping out of it -which this experience was all about.